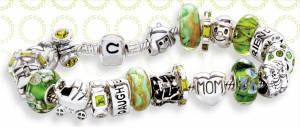 Enjoy a private bead party with your friends
and receive special exclusive Hostess and
Guest offers.
Ø
Invite 10 guest minimum 20 maximum to a private bead party.
Ø
All guests will receive an exclusive one night special purchase offer.
Ø
Hostess receives a
10%
Chamilia
credit based on party sales.
Ø
Outside orders welcome from those who cannot attend party.
Ø
Beads not in stock may be ordered.
Ø
All orders must be paid in full at the time of the party.
BOOK YOUR SPECIAL NIGHT OF FUN AND SAVINGS TODAY!
Punch cards and any other offers exempt for these parties.
( No cash refunds, Chamilia store credit only )